Legal Services in Florida
Over the years, our firm has built a team of legal professionals with experience in multiple facets of the law. The focus consistently remains on providing a wide range of resources for Florida residents. If you are experiencing a legal issue and do not see it in our services section, please do not hesitate to reach out for a consultation. We are always here to help with a solution.
---
Our Commercial Real Estate services have helped shape the skyline of St. Petersburg and Tampa Bay. We evolve with the shifting real estate market every day. Whether you're an investor, homeowner, contractor, or developer, we can assist you with tasks like:
Contract disputes
Boundary disputes
Title disputes
Landlord-tenant disputes
Construction litigation
Water rights transfers and acquisitions
Contract reviews for buyers and sellers
Land use and zoning
Evictions
Services for HOAs and BOAs
Buying, selling, and renting residential real estate can be a lengthy and stressful process. Our firm has years of experience representing all residential real estate dealings, including:
HOA
Permits
Mortgages
Purchase and Sale Review
Contract Litigation
Lease Disputes
Inspection Issues
Foreclosure
Covenants
Code Compliance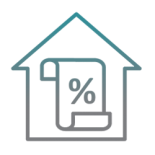 Closing on a property can be a big day and there are plenty of ways it can go awry. Let us ensure it goes smoothly. Whether it's title examination, last minute closing questions, or simple mentorship, we'll be there for professional guidance. Our real estate closing services include:
Title Search
Easements
Restrictions
Liens
Prior Conveyances
Existing Mortgages
Title Insurance
Coordination of Parties
Zoning Compliance
Encroachments
Our expertise in specialized and related areas of Real Estate Law allows us to professionally mitigate the stress of renting and leasing. Let our firm give you expert advice on the steps to take for a quick and easy resolution of landlord/tenant disputes. We can assist you with such tasks as:
Dispute Resolution
Rent Increases
Security Deposits
Eviction Notices
Rent Control
Tenant Rights
Property Maintenance
Unwelcome Guest Removal
Co-signor Liability
Demands for Repair
Whether you're a new business owner or starting from scratch, we're proud to assist every entrepreneur with the legalese of business. That includes a wide range of services like:
Negotiations and Contract Drafting
Business Formation
Taxes
Intellectual Property
Employment Law
Immigration Law
Bankruptcy
Collections and Finances
Regulations
Day-to-Day corporate governance
Call to schedule a consultation for any business laws you may have questions about.
Lopez Law Group understands how difficult it is to honor the wishes of a deceased loved one. Our years of experience guarantees any paperwork is fully validated. Turn to our committed and knowledgeable team for guidance you can trust. Probate legal services include:
Fling of Petition
Intestacy
Family Mediation
Taxes
Court Representation
Establishing Priority Appointees
Assist with Distribution of Assets
Homestead Property
Advising Executor of the Will
Creditors
Another person's negligence should never be your financial responsibility. If you or a loved one has been seriously injured, you need a trusted source to represent your best interests. Lopez Law Group understands it can be a very stressful time for families and we are here to provide consistent legal assistance throughout the entire process, which can include cases for:
Automobile Collisions
Medical Malpractice
Hazards in the Workplace
Assault
Battery
Libel or Slander
Defective or Dangerous Products
Motorcycle Crashes
Dog Bites
Slip and Fall
There are many areas of personal injury in which we can serve you. Give us a call for a consultation today.
The current landscape of the workplace is changing. As more people work from home, the type of wages you are owed can be misconstrued. Don't work for free!
Individuals also need protection from sexual harassment in the workplace. If you have been a victim of unwanted advances or have worked overtime without being paid, call to schedule a consultation today. We can help advise you on the best steps to take. Our employment law services include:
Employment Agreements
Wrongful Discharge
Family and Medical Leave
Discrimination
Sexual Harassment
Overtime Pay
Counseling Employers on Labor Laws
Advising Employers on Workplace Safety
Layoffs
Union Activities
A Florida land trust is a written legal agreement among different parties to manage, operate, and hold legal title to Floriday real estate property. You, as the trustmaker, must appoint someone as a trustee to hold the legal title to a parcel of property to your benefit. Additionally, you are a land trust beneficiary. This means you control the use and sale of the property. There are many legalities involved in a Florida land trust. Lopez Law Group can help you navigate the complex laws and regulations that can vary by jurisdiction. There are a variety of reasons why someone might want a land trust, and some of the ways we can help:
Protection from liens
Making contracts assignable
Privacy
Discouraging litigation
Protection from title claims
Making loans "assumable"
Protection from HOA claims
Written land trust agreements
Preparation of a deed
Draft conservation easements