Attorneys for Selective Enforcement & Unequal Treatment by an HOA in Florida
Serving You and The State of Florida
If your neighborhood is managed by an HOA, you know that you and the HOA both sign a contract that requires that both parties adhere to the rules and regulations of the covenants for the neighborhood. These rules are intended to offer equal treatment to everyone who lives in the community, and they are also meant to ensure that the common areas and other aspects of neighborhood care are managed effectively. Residents of these neighborhoods pay annual dues for the support of the HOA, which means that anyone who lives in an HOA-managed neighborhood should be getting what they pay for.
If your HOA has denied you the rights that are laid out in the covenants or the board has shown signs of racism or prejudice in their choices, you might be able to sue the HOA for selective enforcement or unequal treatment. Securing a skilled legal team to support your case is critical to the success of this kind of suit. Working with Lopez Law is a must if you have an issue with your HOA in Florida, which requires that you bring a lawsuit against the HOA board.
Examples of Selective Enforcement by an HOA
You might not be sure what kinds of things count as unequal treatment or selective enforcement. HOAs are always governed by a covenant document, and you will need to refer to this document for guidance on any issue of this nature. Anyone who signs the covenant of the neighborhood will have to comply with the rules and regulations, but they are also entitled to the exact same treatment as all the other neighbors who signed it when they moved in.
Some examples of unequal treatment or selective enforcement might be denying someone the ability to paint their home while allowing all other homeowners to do so. Other issues can arise when pets are not allowed in the neighborhood or when one family is allowed to park cars on the street and other people living in the neighborhood are not.
These decisions might be based on ignorance about how covenants work, but all too often, the reason for one person being denied the rights that other neighbors are able to exercise is based on personal grudges or things like race and sex. The HOA that governs your neighborhood is legally required to treat all the residents of the neighborhood equally, and when they do not, they are in violation of the covenants that govern the neighborhood.
HOAs tend to be in a position of strength when it comes to requests from homeowners, and they can sometimes overstep their own rights as the guiding force behind neighborhood management. There are many people who seek HOA board positions for the sole reason of being able to exercise leverage and control over others. There are also misconceptions about the unlimited nature of the power that is granted to the HOA board when it comes to these kinds of decisions. People who join the board with an ax to grind can be problematic for everyone in the neighborhood, and their presence on the board can poison all the determinations made by the board in ways that can lead to illegal actions being taken.
Many of the legal cases that set a precedent for taking action against HOA decisions that display discrimination are based on apartment and condo cases, but that does not mean that the rules governing HOAs are not applicable in single-family home communities. Florida law governs all HOA neighborhoods with the same rules and regulations, which means that the type of home does not impact the illegal nature of these kinds of prejudiced actions being taken by the HOA board.
Landmark cases like Prisco v. Forest Villa Condo are used to indicate that the law does not allow HOA organizations to treat any of the residents of a community differently from others. The HOA covenants allow for the use of a tiered enforcement process to warn residents of non-compliant acts or problems that are taking place on their property. The HOA will need to follow these steps to the letter when enforcing HOA requirements. The HOA cannot act outside of this governance, and it cannot make up reasons to target specific residents for personal reasons.
Reasons That You Might be Able to Sue Your HOA in Florida
If you live in an HOA-managed community of houses, apartments, or condos, you will be able to take legal action against your HOA for the following reasons:
       

The HOA has not followed the proper notification and response process to indicate that you need to make adjustments to your yard or property.

       

The HOA has denied you the rights that other property owners have been afforded and has not been able to justify the reason for this denial.

       

The HOA has harassed or pressured you to respond and acknowledge their unfair actions

       

The HOA strictly enforces actions against you and not other neighbors breaking the same rules

       

The HOA has refused to allow you to bring motions or speak at neighborhood meetings

       

The HOA has attempted to require you to reverse changes that you were allowed to make to your property with permission
These are just some of the common reasons that home or property owners can sue their HOA. There are many ways that HOAs can act against the legal limits of their role in your neighborhood. If you do not see the specific incident that happened to you in your neighborhood on this list, that does not mean that you might not be able to sue your HOA for non-compliant behavior.
Working with a skilled lawyer who is familiar with Florida HOA law is critical when you decide to sue your HOA. The HOA structure that is required in the state of Florida makes for complex contact documents that are hard to untangle for a person who is not experienced with these kinds of legal documents. A lawyer with the necessary skill in this area of the law will be better able to highlight the various covenants and legal rules that have been broken by your HOA.
In addition, if you believe that racial bias or other discriminatory considerations have led to the actions that your HOA took against you, you will want to be sure to have a skilled legal team working on your case. There are instances every year where HOA board actions are prejudiced by racism and other kinds of biases that go beyond personal grudges or other problems. Being able to remove the person who has taken these kinds of actions from the board can be a secondary goal that your suit can accomplish as well.
Can my HOA Force me to Move Out?
There are always clauses inside the HOA contract that each homeowner or resident signs that indicate how evictions or liens against properties in the neighborhood can be handled. There are situations that can arise that make this a needful action done by the HOA board, but very specific conditions must be met before the board can take this action. If your HOA board has notified you that they are going to evict you or that they have placed a lien against your property that you believe is not lawful, you need to secure legal representation right away.
Attempting to push someone out of the neighborhood without following the proper process for eviction or liens against the property is illegal, just like favoritism and selective enforcement. You cannot be forced out of your home without proper notice and without correct legal justification from the HOA board. You will need to be sure that you respond right away if you have been unfairly notified of an upcoming eviction action or a lien that has been placed on your property.
There are many complexities to this process in the state of Florida, and you will want to be certain that your lawyer is able to get started working on the case right away so that you do not lose your house through inaction. The team at Lopez Law has years of combined experience with HOA infractions and violations and has the skill to start work on your case right away once you have contacted them. Being able to take action promptly can make all the difference in the outcome of your case, and you should not hesitate to get legal representation if you think that your HOA is taking prejudiced or unlawful action against you personally.
Can my Case Make a Change to the HOA Covenants?
In some cases, the covenants of the HOA were not correct and legal in the first place, which can lead to systemic abuse of residents. These kinds of instances are rarer than the case where a specific board member acts outside of the guidelines of the covenants of the HOA, but there are instances where the HOA covenants are also unlawful. These situations often crop up in older neighborhoods with aging covenants that have never been updated to meet new legal requirements. There are some HOA-managed neighborhoods in Florida that have existed for many years, and there might be issues with their covenants that are revealed by your own unique case regarding the actions taken specifically against you and your family.
These situations can impact everyone in the neighborhood, and they need to be addressed through proper legal action to correct the covenants and not just the actions of the board. While you might only have been intending to seek redress for your own issues with the board, you might have accidentally stumbled across an illegal covenant structure that needs to be addressed. The team at Lopez Law can help you to navigate this process alongside the effort to seek compensation or correction for the actions that were taken against you unlawfully by the HOA board. When HOA actions are unlawful against everyone due to inherent discrimination or unequal treatment, the covenants are just as much to blame as the board that uses these actions against the homeowners in the neighborhood.
Nearly every HOA discrimination case is complex and individual, and these cases are often far too complicated to handle without the support of a legal team working hard on your side. You will find that many HOA boards are not receptive as they should be to your efforts to use the covenants to enforce your own rights. This is often a dead end when an HOA board member or members are not acting properly toward residents of their community. You might have already sought redress for your situation through the covenants, or you might not have tried to use the covenant's rules to attempt to remedy your situation as of yet. No matter which stage of the process you are in, you will be much more likely to have a favorable result if you secure a skilled lawyer to help you with your case.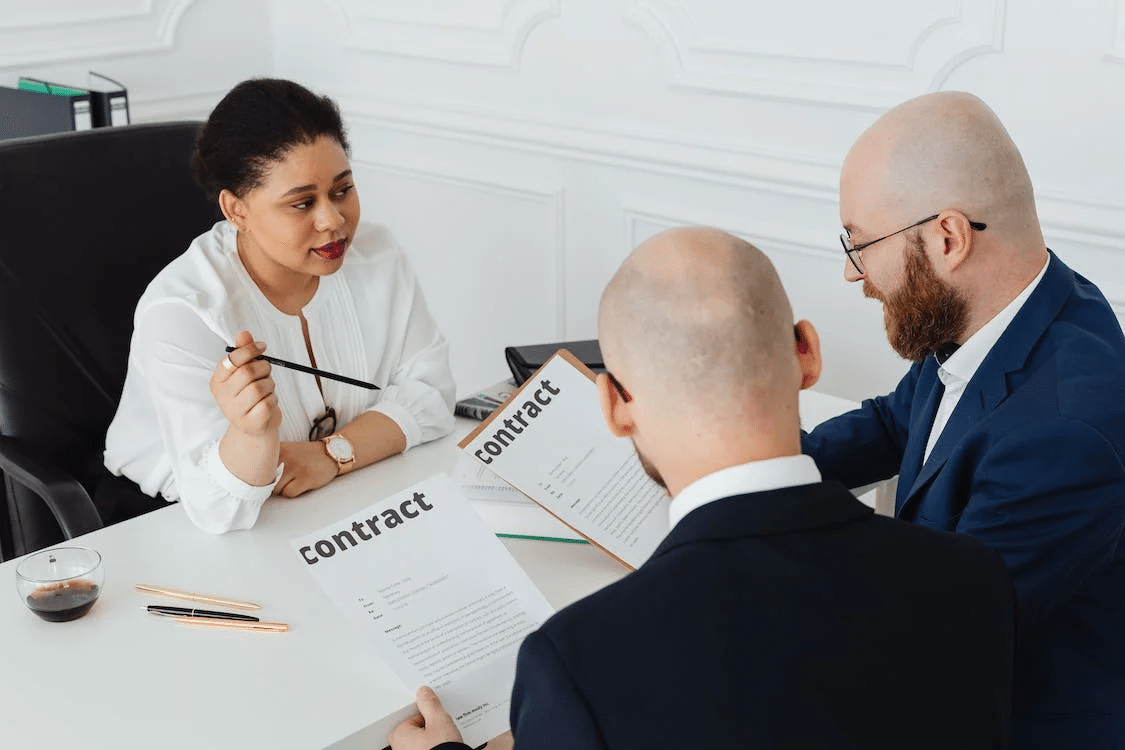 Working With the Right Legal Team Can Make a Big Difference in These Cases
If you feel that you have been the victim of unequal treatment or selective enforcement from your HOA board, you will want to be sure that you secure legal representation for your case. You will have much better luck pursuing a resolution to this kind of problem with a legal team working on your behalf. There are many complexities to the HOA covenant process, and seeking redress of the wrongs that have been done to you can also include modifying the HOA covenants of your neighborhood to benefit every resident.
Working with the team at Lopez Law can make all the difference in your unequal treatment or selective enforcement case. You will find that most HOA boards will stand together in solidarity when threatened, and you might not be able to make an impression on this group of people that will require them to follow the law when you do not have the proper support for your demands. Contact us today and let us get started working on your HOA-based discrimination case so that you can take back your rights.
More on HOA Law:
SKILLED LAWYERS FOR FAILURE TO REPAIR AND FAILURE TO MAINTAIN HOA CASES
HOA HARASSMENT DISPUTE ATTORNEY
SKILLED LEGAL SUPPORT FOR VIOLATIONS OF THE ASSOCIATION'S COVENANTS
EXPERIENCED LEGAL SUPPORT FOR COMMON AREA DISPUTES

A Godsend
Mr. Lopez was a Godsend and really helped me with my situation. Him and the entire firm were very diligent and helped speed the early stages of the process along due to a pressing situation. Throughout my experience working with the firm, they were always responsive and available any time I had a question or wanted to check on the state of affairs. Hopefully I won't have to recommend Lopez Law Group to my friends or family, but if those unfortunate circumstances arise then there's only one name I would trust. Thank you again for all your help!
Lopez Law Group Can See You Through Cases Like:
Lopez Law Group
700 7th Ave N, Suite A,
St. Petersburg, FL 33701
P: 727-933-0015
Business Hours
Mo, Tu, We, Th, Fr