Workplace Age Discrimination Lawyers In Florida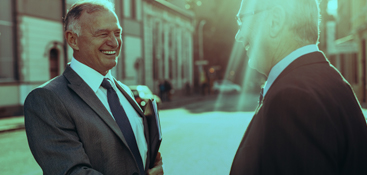 What Is Age Discrimination In The Workplace?
Age discrimination in the workplace likely happens every day behind closed doors. It is illegal in the state of Florida to be discriminated against based on your age. This includes the refusal to hire and discharge from a position based solely on your age. If you feel you have been discriminated against because of your age, it's important to know what your options are.
It's not easy to bring attention to an age discrimination situation. Unfortunately, if you don't speak up for yourself, the discrimination will only continue. If you have experienced age discrimination and work for a company that has 20 or more employees, you might be able to sue. Having an attorney on your side, as you navigate through the various employment laws, will help aid you in getting the restitution you deserve.
I Was The Victim of Age Discrimination in the Workplace in Florida, What Should I Do Now?
If you have been discriminated against because of your age, you may not know where to turn next. An age discrimination charge is not always easy to prove, so it's important to understand what steps you should take to protect your rights.
Try to push your emotions to the side. Being discriminated against can take a huge emotional toll on you. It's important to focus on the facts and evidence you have to prove your case. A judge cannot rule in your favor based on how it made you feel. 
Write down everything. Take note of every incident of discrimination. You will want to be able to provide exact times and places the discrimination took place. If you have witnesses, write down their information as well. It is not easy to prove an age discrimination case in Florida, so the more information you can provide, the better your case will be.
Meet with a manager. Before you decide to report the case, talk with your manager to see if they recognize the discrimination that has taken place.
Report your discrimination to the Equal Employment Opportunity Commission (EEOC). If you feel your issue hasn't been addressed after speaking with your manager, it's time to report the problem. If they determine you have been discriminated against, they will give you a right to sue letter.
Find an attorney to represent you. At this point, you want to hire a skilled attorney to represent your case. Our team at the Lopez Law Group is well versed in Florida employment law and can confidently take on your age discrimination case.
Do I Need To Hire A Florida Employment Law Attorney?
Hiring an employment attorney well-versed in Florida law is vital in proving you were discriminated against because of your age. Our experienced team at the Lopez Law Group will be able to obtain the appropriate documents and evidence in order to prove your claim of age discrimination.
Your employer may give reasons for your discrimination claim which are not actually related to the discrimination at all. Our attorneys can help you understand the process of proving your case.
What Happens With Age Discrimination Cases in Florida?
Before your case goes to trial, your attorney will try to help resolve the situation. In Florida, a charge must be filed with the EEOC within 300 days of the incident.
After your charge is filed, you will receive a copy of your charge from the EEOC. Within about 10 days, your employer will also receive a notice and copy of the charge from the EEOC. After these events have occurred, the EEOC may request the following:
Request a mediation program occur with you and your employer
Ask your employer to submit a written response to your claim. The charge is then handed over to an investigator.
EEOC will then dismiss the charge if they do not have jurisdiction or if the charge was not filed within the 300 days.
What Happens If An Agreement Is Not Made In An Age Discrimination Case in Florida?
If the EEOC makes the decision to investigate your charge further, they may begin gathering documents and interviewing witnesses. When the investigation is finished, you and your employer will be notified of the results. If the EEOC decides the discrimination did not occur, you will receive a "Notice of Right to Sue." You can now file a lawsuit in the courts.
If a settlement cannot be reached, you can then determine whether or not you will sue. Having an experienced attorney on your side during this process will be incredibly beneficial for your case. The employment laws can be difficult to navigate and our team at the Lopez Law Group is confident in our ability to represent you.
Will My Age Discrimination Case Take A While?
If you are expecting change to happen overnight, you need to have a better understanding of how Florida employment law works. After you make a charge, it can take about six months to resolve your charge. In some cases, you very well might have a decision before then.
If you can identify people in your workplace who are experiencing the same type of discrimination, that will be highly beneficial to your case. Any first-hand accounts or witnesses are helpful in making a solid argument.
Give Us a Call Today For Any of Your Florida Age Workplace Discrimination Needs
Our team of attorneys at the Lopez Law Group are available to talk, day or night. Being discriminated against at your workplace because of your age can take a toll on your mental and financial well-being. We feel confident in our ability to represent you and get you the retribution you deserve. For a free consultation, give us a call at 727-933-0015 today. We are ready to take your call and your case!